Evafence & Evascape Products
In both the Fencing and Landscaping timbers division we offer the timbers in three categories:
Standard
Incised
Evalast15
Standard
Treated to UC4 Class for in-ground timbers, these products come with a 15-year Desired Service Life.
Incised
Evalast15
What is the difference between Evafence and Evascape?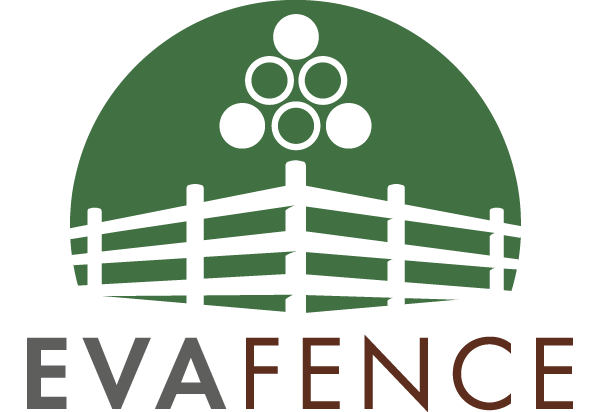 EvaFence timbers are mass produced for the industrial and agricultural market.  Their main functions are to create boundaries on private or farm land or to keep livestock in a specified area.  For this reason the timbers do not require any secondary procedures to achieve an overly smooth-to-the-touch finish as they do not generally come into contact with members of the general public being used as a functional commercial tool.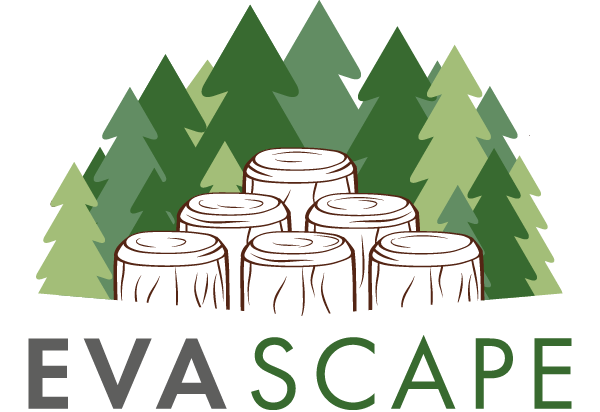 EvaScape timbers introduce a much slower production speed similar to that used in the production of our EvaPlay timbers. This provides a naturally smoother finish to the timbers making them ideal for use in landscaping schemes or in public areas such as zoos or country parks where contact with members of the public will be dramatically increased.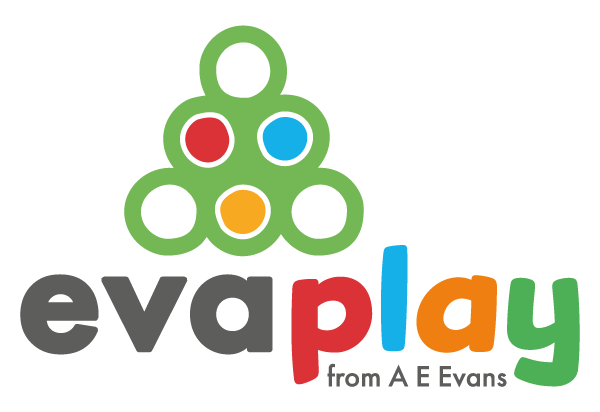 The timber used in the manufacture of A E Evans' EvaPlay equipment is supplied in one of three grades known as EvaRound 10, 15 and 20. The number corresponds to the number of year's guarantee that the timber carries with it.
10 year guarantee. Specially selected timber usually from UK, European or other Northern Hemisphere sources.
15 year guarantee. Specifically sourced material, predominantly Radiata Pine.
20 Year Guarantee (must be installed on Steel Feet). EvaRound 20 can be produced from a selection of timber species.
Compliance Statement and Play Area Equipment Guarantees
As registered manufacturers of children's playground equipment, A E Evans Ltd follows the codes and practices outlined in the British and European Standards. By doing this, all equipment for play areas manufactured by A E Evans Ltd meet the requirements of BS EN 1176-1:2017 Part 1 – General safety and test methods and all other parts where applicable. Products from the fitness range are manufactured to comply with BS EN 16630 along with the BS EN 1176 standards.
All A E Evans' timber is pressure treated against wet rot, dry rot and insect infestation using our onsite pressure treatment vessel and computerised treatment system.
Our mixed softwoods are specially selected from sustainable forests and are pressure treated with the latest formula of timber treatment that conforms to the efficacy requirements of BS EN 599.
Timbers are treated in accordance with the penetration and retention guidance given in BS EN 8417 for a desired Use Class of 3 or 4.
Our warranty covers the re-supply of product by A E Evans, or the cost of re-supply by A E Evans (at our option), of a component that is proven to have failed as a result of fungal decay or insect attack. It does not cover the costs of removal or reinstatement of such components or consequential costs or loss due to failure of the component.
The term 'fungal decay' as used in the warranty refers to wood destroying fungi that feed on and degenerate the wood cell walls. It excludes staining and mould fungi associated with the weathering of wood.
The term 'insect attack' refers to attack by wood digesting insects that destroy the timber structure.
The term 'failed' refers to damage caused by insects and/or fungi to such an extent that the component is no longer fit for purpose.
Additional Warranty Applicable to EvaPlay Timber Only:
Although carefully manufactured, processed and treated, timber is still a natural product which will inevitably react to the conditions in which it is subjected to, this process is called Cracking or 'Shakes'.
Cracking (or as it is technically termed 'shaking') is a result of when the timber reacts to the moisture content within the air.  During a particularly dry and hot period the moisture retained in the timber will evaporate and the timber will naturally contract which will cause cracks or 'shakes' to appear. Similarly, during prolonged periods of wet or colder weather the moisture will be re-absorbed by the timber and the cracks will close up as the timber expands.  Cracks can appear on any part of a timber including around bolt fixings and other processed sections, this should not affect the structural integrity of the unit.  Should a crack appear in a timber that exceeds 8mm in width, A E Evans will make available a replacement timber under our warrantee policy.  As above, our warrantee does not cover the costs of removal or reinstatement of such components or consequential costs or loss due to failure of the component.

This does not affect the statutory rights of consumers, or exclude or restrict the liability of A E Evans Ltd for death or personal injury caused by negligence, or for fraudulent misrepresentation.
CONDITIONS OF WARRANTY – ALL TIMBER
1. Only A E Evans timber posts that have been treated to Use Class 4 must be used in ground contact situations – Use Class 4 (BS EN 335-1).
Other A E Evans out of ground timber components such as rails and boards that have been treated to Use Class 3 (BS EN 335-1) should only be used for out of ground contact situations.
2. Timber posts must not be altered after treatment. This includes timbers being pointed, cross cut, notched, bored or drilled and then installed. Any such amendments will invalidate any warranty.
3. Any A E Evans pressure treated timbers which require further processing, e.g. planed, cross hatched, scalloped, chamfered etc. must be returned to A E Evans for re-treatment at the cost of the customer.
EXCLUSIONS
1. Any A E Evans pressure treated timbers removed from their original installation and re-used at a new location.
2. Additional terms and conditions apply. Full details available on request.